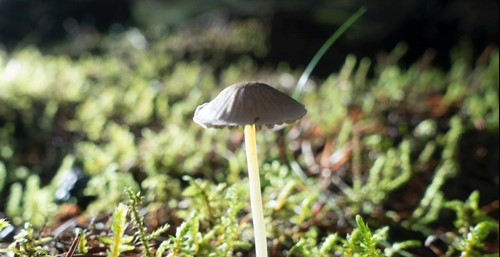 In the current climate of excessive food packaging and unacceptable food waste, the trend towards foraging seems particularly significant with the added attraction of eating locally and seasonally.
Daily foraging trips to our own garden and woodland is not a new concept for the kitchen brigade at Rufflets, while for many of us collecting and eating wild fruit on childhood walks is perhaps our only experience of foraging.
At its most basic level, foraging is the act of finding and harvesting wild foods and for many it's simply gathering wild food for free. Although foraging has gained more popularity in recent years championed by celebrity chefs such as Hugh Fearnley-Whittingstall at River Cottage and Jamie Oliver, for our distant ancestors it was a way of life, hunting and gathering food from their natural environment.
The countryside is alive with edible wild fruit, flowers and plants throughout the year but if you go for a walk in September or October, you can find a wealth of wild food ready to be transformed into jams, soups, cordials, and liqueurs. Autumn is the best time when the hedgerows and trees are heavy with ripening fruits and nuts and not just old favourites like brambles and sloes but vitamin C-packed rosehips and sweet chestnuts which are great for pestos and stuffings.
Rosehips are the red and orange seed pods of rose plants commonly found in hedgerows. The rosehips have a fleshy covering that contains lots of hairy seeds. You can use the outer layer which is packed with vitamin C in wines, jellies, jams and also to make a rosehip syrup for cordials or with pancakes or ice cream.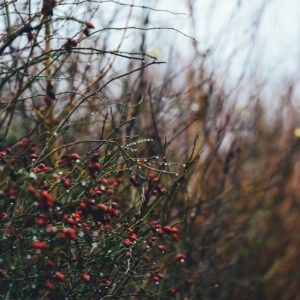 Rosehips
Wild strawberries and raspberries are often much smaller than their cultivated counterparts. Wild they are much more difficult to find in big quantities but the flavour of both is much bolder. Wild strawberries, which can be found in our gardens if you look closely, can be added to creamy puddings like crème brûlée or panna cotta and wild raspberries lend themselves well to sorbets.
Ceps are one of the tastiest wild foods in season in Scotland from the beginning of September for around 3 weeks and found more commonly under beech, birch and Scots pine. Highly-flavoured and versatile they are used by our head chef in a number of different ways. Cep risotto is a dish that guests can enjoy on the market menu at Seasons restaurant or pickled as a starter served with garden baby root vegetables, goat's cheese and black olive crumb.
While the countryside and woodlands are great places to find and collect wild food you really need to know what you are picking. Reference books are a great way for novices to identify wild plants and fungi to make sure what you are picking is edible and not poisonous. It's also important to ensure you can forage sustainably without harming woods or its wildlife. By collecting from areas where the flowers, leaves, fruits and seeds are growing in large quantities it means there is plenty for other foragers and wildlife and allows the plant to produce seeds and continue to grow. Avoid damaging the plant's roots too.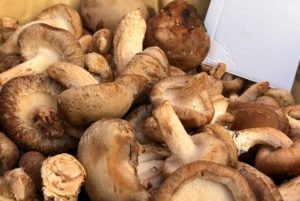 Some species are protected by law if they are rare. Use a guide to ensure you know which they are and do not dig up or remove plants without the permission of the landowner or occupier to keep you safely within the law.
Have you had any foraging experiences? We'd love to hear where and what you've found to eat while exploring Fife…