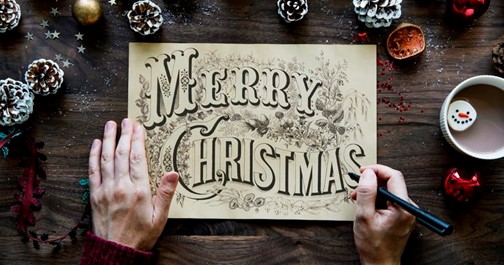 Christmas cake is generally assumed to be a fruitcake but not all Christmas cakes are. Depending on where you live around the world, you may be enjoying rum cakes, sponge cakes or even poppy seed rolls this festive season. 
Rufflets' pastry chef, Petra Brandhorst comes from Bremen, Germany and enjoyed telling us what is traditionally baked in her home town as well as in kitchens throughout Europe and further afield.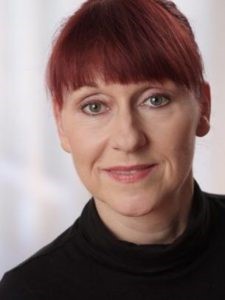 Petra Brandhorst
Germany - Christollen is a sweet baked bread with fruit inside. It was first baked in 1545 using basic ingredients of flour, icing sugar and nuts with added marzipan and spices at Christmas time. Bremen Klaben is a type of stollen most famous in Northern Germany and according to Petra, tastes better when it is baked two weeks before serving. Like our own Christmas cake, preparations being early and the fruit used is soaked in rum to help the cake mature. The Klaben is not dusted with icing sugar after baking like traditional stollen. 
The Netherlands - Banket or Dutch Banketstaaf is a traditional Christmas recipe a little bit like apple turnovers, but instead of apple, the puff pastries are baked with almond paste. They are best associated with St Nicholas Day on the 6th December when children receive gifts in the Netherlands to celebrate their patron saint. Children traditionally put their shoes or a special St. Nicholas boot in front of the fireplace or the front door at night to find them filled with presents the next morning. 
Poland - Makowiec. Pronounced mak-ov-yetz is a strudel-like yeast cake made from sweetened yeast-dough rolled with a finely-ground poppy seed paste, honey, butter, raisins and walnuts. Makowiec is a very traditional food in Poland, and is a must during Easter and Christmas. 
Italy - Panettone. Recently, it is not uncommon to find boxes of panettonne and pandoro in Italian delis and high-street stores as they become more and more popular in the UK either, probably due to their versatility as a breakfast, elevenses or afternoon snack. Originating in Milan, the sweet bread loaf is made in a dome shape and packed with fruit. The lighter and fluffier pandoro without the fruit and dusted with vanilla icing sugar to resemble the snowy peaks of the Italian Alps.
Portugal – Bolo Rei. It wouldn't be Christmas in Portugal without a Bolo Rei cake. Originally a recipe from France, this sweet bread apparently arrived in Portugal in the 19th century. Translated as 'King Cake', it is made to resemble a crown and covered with candied and dry fruit. It is eaten more often on 6th January, King's Day. Traditionally a broad bean and coin are placed in the Bolo Rei and comes from a legend regarding the three kings following the star of Bethlehem to visit Jesus. They could not agree on who would be first to give their gifts to the baby but on their travels had met a baker who gave them a loaf of bread with a broad bean in it and suggested the king that ended up with the slice of bread containing the bean should be the first to give baby Jesus their gift. At Portuguese family gatherings on 6th January, the member of the family to end up with the bean in their slice of Bolo Rei buys the Bolo Rei the following year.
France – Galette de Rois. Some areas of France have a Christmas cake similar to the Portuguese Bolo Rei but most mark the end of the festive season or the feast of the Epiphany (when the three kings arrived to give gifts to baby Jesus) on January 6th with a Galette de Rois, a frangipane tart made with butter, flour and ground almonds. Traditionally you cut a slice for everyone at the table as well as one extra for a poor person passing by and like with the Bolo Rei in Portugal, the baker hides a charm inside the cake. Whoever finds the charm in their piece gets to wear the crown that traditionally comes with the cake.
Romania – Cozonac. In Romania, Cozonac is enjoyed at Easter and Christmas. A slightly sweet yeast-raised bread which is considered the panettone of the Romanians. Bulgarians call the same bread kozunak and when it is filled with farmer's cheese it becomes pasca, similar to a Polish kotacz. Many are now marbled with chocolate.
Spain – Turron is not so much a cake but a sweet treat made all year round in Spain but come the holiday season an essential part of the Christmas preparations. Turron is made from a mixture of honey, eggs, sugar and toasted nuts and resembles nougat. The most common type of nut used is almonds, although other nuts such as pistachios can also be used. Like nougat, it can either be soft and chewy or hard and brittle.
India – Rum Cake is baked throughout the country at Christmas time. The Indian rum cake was thought to have originated from Allahabad and sometimes called an Allahabadi cake. Traditionally it is made with rum-soaked dried fruits and nuts, marmalade, ghee (clarified butter) and a variety of festive spices similar to those we use in our own rich fruit cakes.
A British Christmas isn't complete without a Christmas Cake on the table, a rich fruit cake covered in marzipan and icing. In some homes, cakes are prepared up to two months before Christmas so that the cake can be fed with brandy at regular intervals, to enhance the flavour and help keep it moist.
It is suggested by some that the fruitcake originated in Scotland – the Dundee Cake, a type of fruit cake that does not contain glace cherries but is decorated with almonds. Fruitcake was historically referred to as plum cake in England since around 1700.
You can discover some more festive treats this month at Rufflets when you book afternoon tea. Our Festive Afternoon Tea is served between 3pm and 5pm daily. Bookings are essential but easy to make with one of our team here.