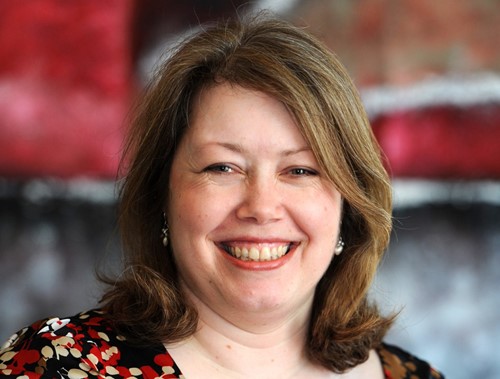 We are dedicating this week's blog to Heather Rothery our Head Housekeeper who celebrates a very special work anniversary today.
Heather joined Rufflets on 2nd April, 1990 when a first class stamp cost just 22p, Sir John Major was Prime Minister, Madonna's Vogue was number 1 in the UK charts and Pretty Woman was top of the box office. Fast forward thirty years, Boris Johnson is managing a global pandemic, Roses by Saint Jhn an American rapper is Number 1 on the Official Singles Chart, an animated movie about two teenage brothers - Onward is topping the UK box office. and a first class stamp costs a staggering 76p!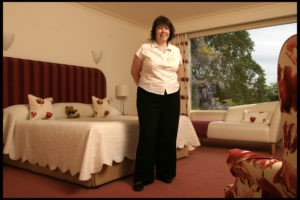 Heather on duty
An RAF-family, Heather attended schools at home and overseas as her father was posted to military bases in Germany, Norfolk and later to nearby RAF Leuchars where the family settled in Wormit on the banks of the Tay. Determined to pursue a career in the hospitality industry, after graduating from Swindon Catering College she took a housekeeping role at the Dunkeld House Hotel in Perthshire, before being appointed at the very young age of 23 years as Head Housekeeper here at Rufflets.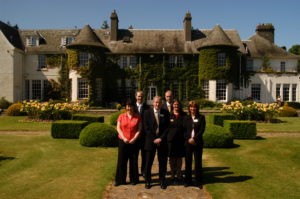 2005 Management Team
As well as being part of the team who achieved Investors in People recognition in 1996 (the first hotel in Fife) she was instrumental in helping to achieve two of the industry's major tourism awards in 1999; the Thistle Awards for Customer Care and Large Company Training as well as being personally shortlisted for the AA Housekeeper of the Year Award in 2016/2017 and winning AA Scottish Hotel of the Year 2015/2016.
Winners of the AA Scottish Hotel of the Year
Heather is a very familiar and much loved member of the team. An eye for detail is essential in her role as head housekeeper but she has an incredible aptitude for remembering all of our returning guests, their families and even the names of their beloved pets, making time to re-connect during their stays. With a truly genuine desire to make guests happy and feel at home at Rufflets, many guests are now lifelong friends as too are many of the team she has served with over her thirty years.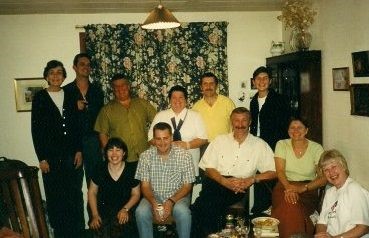 With some former colleagues
She has been involved in hundreds of events from our annual Hogmanay House Party to festival theme nights. John Angus, a previous work colleague fondly recalled an Arabian-themed event when the restaurant was decorated as a Bedouin tent with parachutes on loan from RAF Leuchars, which Heather was encouraged to launder after the event!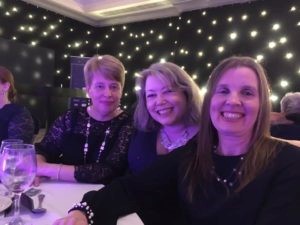 VOWS Awards Evening
Always a team-player, Heather is happy lending a hand in other departments and sharing her many years of experience and knowledge with colleagues, training and mentoring as well as challenging ways of thinking and exploring new and improved practices.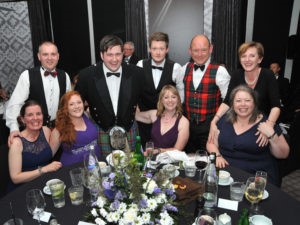 Hospitality Industry Trust Dinner with the team
If ever there was a local hero who exemplified the highest standards of professionalism and passion within St Andrews hospitality sector, it's Heather Rothery. That's because for over 30 years she's cared. She has nurtured her team, taken care of her colleagues and has always been proud to call Rufflets her second home.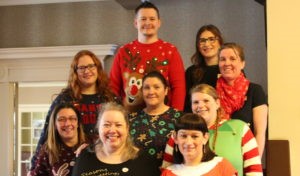 Christmas Team at Rufflets!
Congratulations Heather! We wish you a very happy work anniversary!