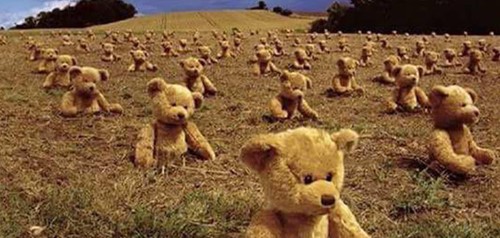 Our guests will be familiar with Rufus, the much loved Rufflets teddy bear. However, not many people know the story of how Rufus first arrived at Rufflets. Luckily our Head Housekeeper, Heather, will tell you the story along with some Rufus trivia!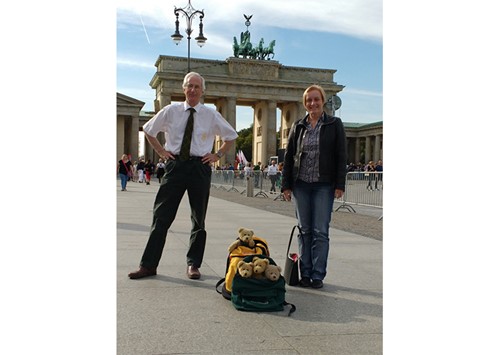 "Rufus was introduced in 1995, as a part of our customer care initiatives which we were putting in place at the time. This all came about as we were working towards the Investor in People qualification, which we were then awarded in 1996 – the first hotel in Fife to achieve it!
Our owner, Ann had been to stay at Kinaird House in Perthshire where they had the some really interesting ideas on the special wee touches that go to enhance the guests' experience, and it was then that they came up with the idea to introduce a Rufflets 'Care Bear', and so Rufus was 'born'!
In the first year of having him, 400 of Rufus' twins were adopted by our guests, and he is still popular today as a memento to take home. Nowadays we also have an adoption certificate that goes with him.
Over the years, we've had lots of photos and postcards sent to us with Rufus on his travels. He has been on the Orient Express, been surfing in Hawaii, on holiday in Dubai and ski boarding in Colorado. Some of the guests love having him around so much that they play with him, putting him into different poses or hiding him around the room for us to find.
Like Doctor Who, he has regenerated a few times but has remained with this face for the last few years."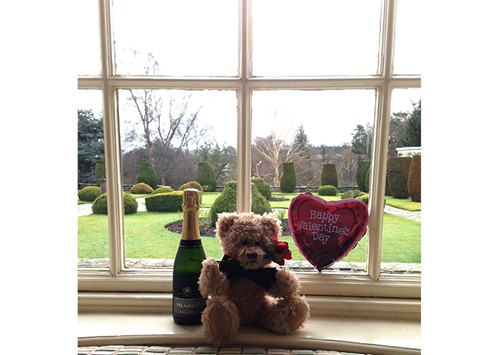 Did you know? If we have a group of 13 dining in the Restaurant or at functions, Rufus always joins them to ward off any bad luck!
If you've adopted a Rufus over the past 22 years, do send us your photos and keep us updated on his adventures! You can tag us in your photos on social media, or email to gm@rufflets.co.uk.