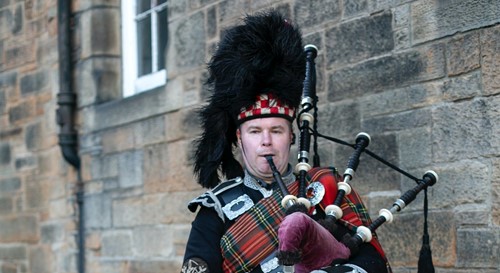 If you are visiting us in June and haven't experienced a Highland Games, there are several taking place in Fife this month. Highland games have been a part of Scotland's culture for hundreds of years and each event has a unique character and their own traditions, so worth exploring more than one of you have time. 
2nd June - The 9th annual staging of the Chariots of Fire Beach Race takes place at West Sands Beach, St Andrews. There is a one mile children's race (11 years and under) which starts at 11.30am and the main race 5km starts at 12 noon with prize-giving at 1pm. Children can sign up on Saturday 1st June 2-5pm outside Madras College, South Street, St Andrews or Sunday morning at the beach 9.30am - 11.15am. Adults entering the 5km race need to enter on-line here and collect race numbers/timing chips at the same time and locations as the children's sign-up.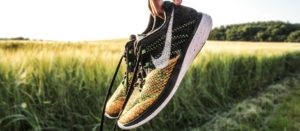 Remember to pack your running shoes
2nd June – Markinch Highland Games takes place at the John Dixon Park in Markinch between 11.00am and 5.00pm. There is a full programme of track events from 12.30pm as well as Highland dancing & pipe band competitions, drum major contests, stalls and a fairground to keep the whole family entertained.
4th June – Balgove Larder Night Market. The market takes place between 5:00pm and 9:00pm. Visitors can sample treats from a variety of vendors and enjoy street-style food throughout the evening along with live music.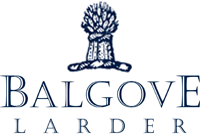 8th June – The UK's only Highland Games that is held on a beach will be held on in Kirkcaldy. The event brings thousands of spectators to the town's waterfront to enjoy a unique combination of culture, sport and social entertainment from Heavy athletics to Highland dancing. The event begins at 10.30am and continues until around 1.30pm.
8th & 9th June – For foodies the Bowhouse Food Market at Balcaskie Estate in St Monans is a must-visit. Held over two days between 10:00am and 4:00pm food lovers get an opportunity to taste and buy local produce, watch cookery demonstrations and enjoy live music. Entrance is free. It does get busy so it is recommended to arrive earlier in the day.
8th & 9th June – just a wee bit further along the coast, the Crail Food Festival will be showcasing some of the finest producers in both the local area, and Scotland in a weekend's celebration of food and drink. There are live demonstrations and tastings and plenty of street vendors to make the most of the outdoors and take your lunch along with a blanket to Beechwalk Park, and enjoy the picnic theme of this year's festival. There is no entry charge for visitors just a small charge for parking and everybody is welcome. Click here for more information.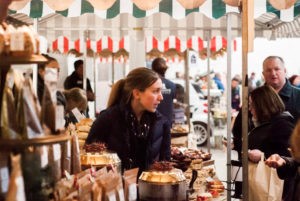 A trader at the Bowhouse Food Weekend
16th June – It's the turn of Cupar to host their own Highland Games at Duffus park between 11.00am and 5.00pm. The games were originally started in 1979 by David Lang (past Scottish Marathon Runner) and David Martin of Cupar Round table and as well as traditional highland game events there is a parade and highland dancing. Entry is £7 for adults and £4 for children aged 5 and over.
16th June – Father's Day at Craigtoun Country Park. If you're visiting for Father's Day, all dads can use the park's seasonal attractions for free. You just need to visit the ticket office with the rest of your party and they will issue a free "Dad" wristband.
Don't forget Seasons at Rufflets will also be serving a Father's Day Sunday Lunch between noon and 3.00pm. If you would like to reserve please call tel: 01334 460890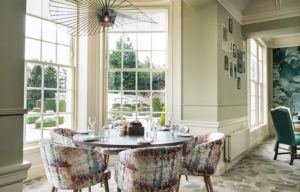 Treat Dad to Sunday Lunch at Seasons
26th to 30th June – The East Neuk Festival is an award winning festival offering 5 days of world class concerts, talks and events. Classical, roots, jazz and world music can be enjoyed in small atmospheric venues in villages all over the East Neuk of Fife. For a full programme and information on how to buy tickets, just click here. 
29th June – the Ceres Games brings the month's Highland games to a close. Held at Bow Butts, the games are the oldest free games in Scotland. There has been a market and games held in Ceres every year (except for war and during the period of the 1746 Act of Proscription) since 1314. In that year, the charter to hold the event was given to the people of the village by Robert Bruce in recognition of their support at the Battle of Bannockburn. The battle was fought in order to preserve the right of the Scots to determine how they would be ruled. The event opens with a procession through the village led by the City of St Andrews Pipe Band before the track events begin followed by arena events and lastly the heavyweight section.