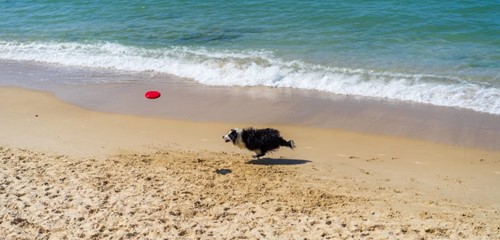 Summer will soon be in in full swing and while some of us are dreaming about jetting off on a faraway voyage, there's just as much adventure to be found closer to home.
The hassle of swapping currencies along with unfavourable exchange rates, booking flights, dealing with jet lag, lengthy airport delays and overpacked beaches have all long been excellent reasons for choosing a holiday at home.
A staycation can be a real vacation if you do it right and involving the whole family is one of best ways for making sure everyone is 'on-board'. Firstly, decide what it is you need most from your trip. Is it outdoor adventure? relaxation? some culture? Or a mixture of them all. Make a list of all the places you would really like to visit, there are bound to be places that you have in mind, but have never found an opportunity for them and short-list the ones that are going to deliver the staycation you are looking for.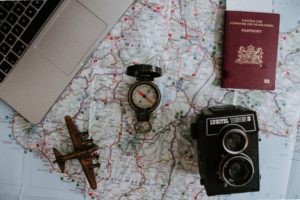 Leave your passports at home on a staycation
Once you have your short-list begin looking at travel options. Generally, the further out you can book train tickets, the better their value and buying a Railcard may also reduce the cost of your travel. With a Friends and Family railcard, the cost of the card is often covered in the 30% saving made on the fare and you still have the card to use for the next twelve months. Annual memberships like the National Trust for Scotland is another type of investment that will outlast your vacation and provide additional opportunity to visit new places all year round.
Saving yourself hours and sometimes days of travelling means that you can maximise your staycation time and use the money saved on expensive flights towards activities instead, but planning is key. Just like planning for an overseas holiday, do lots of research about the place you are visiting to find out what is there and which activities and days-out you might like to try. Research any special events that might be happening during your visit too – summer is generally the best time to catch outdoor festivals taking place. Look at local calendars to make sure that you have time to reserve any tickets needed ahead of time.
Fife is wonderful for a wee staycation. The long summer days and breath-taking coastal landscapes are perfect for outdoor adventures or soaking up the sun on a remote beach and there is so much to do. Choose from any of the shows, fayres and highland games taking place this season, go hiking, cycle and an off-road track or visit a grand castle. If the weather changes, duck under cover and discover whisky or gin distilling secrets, spend a morning or afternoon in a gallery or museum, explore sea-life in an aquarium or simply linger over coffee until the showers have passed.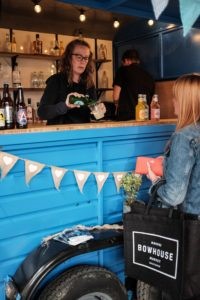 Bowhouse Food Weekend
A staycation at Rufflets can be just what you need to relax and escape from it all. Our self-catering lodges are ideal for the whole family and dogs are welcome. We have acres of grounds and gardens to explore and great staycation rates available all summer-long. Just click here to explore our mid-week rates with up to 30% discount.
And the best part of a staycation….No holiday hangover. Jet lag, unexpected costs like overseas phone bills and late bank charges that catch up with you post-vacation can really leave you with the holiday blues!