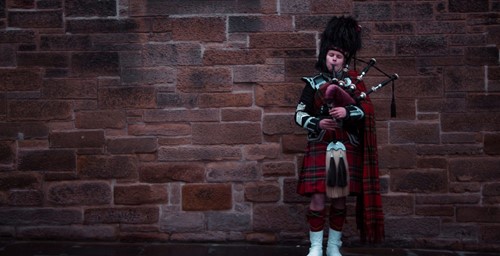 Each year visitors from across the globe visit Scotland to explore their ancestry. While searching records is an important and often initial element of the family history quest, seeing and experiencing Scotland first hand is one of the most exciting parts of the process. Many of our Rufflets' guests tell us theirs is often a voyage of discovery, visiting their ancestral homeland and getting a feel for the place where their ancestors lived and occasionally finding distant relatives on their journey.
Over the centuries, thousands and thousands of Scots emigrated to countries around the world. With a little help and some ideas of places to begin, it may be possible to trace your roots back to Scotland.
Begin by making a family tree
One of the best places to begin is by making a record of all the information you have available – the births, marriages and deaths of your relatives. Talking to elderly relatives is often an excellent source of information. Many older family members keep old photographs, letters and documents that is helpful in sketching out the beginnings of your own family tree.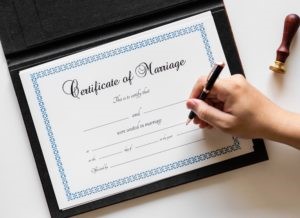 Begin searches at home with older members of your family
Add detail to the branches
To really begin building your Scottish family tree, you will probably need to start adding detail to the branches using more official resources. The ScotlandsPeople website, is an official Scottish genealogy resource. Consisting of more than 100 million entries, the site is an excellent online source of original genealogical information. For a small fee you are granted online access to Scotland's official registers of historical births, marriages and deaths as well as indexed open census records dating back to 1841. It is also possible to find digitised wills and testaments from the National Records of Scotland. If you have an ancestor who was born, married or died in Scotland after 1553 – the date of the earliest baptism records, you may be able to find out more about them here.
The National Records of Scotland archives hold a wide range of material including estate, court and church records, some dating back to the 12th century. As not all records are indexed you can contact them directly with any specific questions. The National Library of Scotland has a wide range of genealogical resources that might help you. These include emigration lists, street directories and online historical maps of every part of Scotland. The Scottish Archive Network site allows you to search a catalogue of historical records in 52 Scottish archives as well as responding to frequently asked questions on Scottish history and much more.
Continue your search in Scotland
If you have exhausted your on-line searches and done as much research as you can, the time could be right to plan a visit. The records of local churches or kirk sessions are a great source of information for family history. You can find record of illegitimate births, payments to the poor and lists of kirk elders. Almost every local authority in Scotland has a collection of local history publications, maps and archives. Even if there is no family history centre, you will find unique archive material including maps and photographs, together with old newspapers and other publications.
In Scotland, Family History Societies are often run by enthusiastic volunteers happy to help you with your research, so it's a good idea to find out if there is one in the area you're interested in. Also try to find out if there is a Family History Centre where you are staying. As well as access to national digital records, these centres have unique local material and, best of all, staff who really know the area. If you're in Edinburgh, visit ScotlandsPeople Centre, located in the magnificent 18th century General Register House on Princes Street. The Centre provides access to all online records for a daily fee of £15 and for an additional charge of £20 one of their friendly staff will spend an hour guiding you in your search.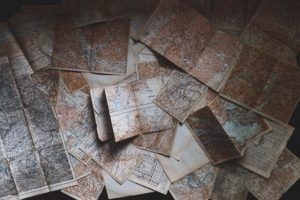 Family History Centres located across Scotland are a great place to search
Look the part
It's very easy to find the tartan applicable to your family name by visiting the Scottish Register of Tartans online collection. Once in Scotland you can visit the Clan Tartan Centre in Edinburgh to discover more than 50,000 tartans, and learn more about how tartan is produced at the Tartan Weaving Mill on the city's famous Royal Mile near Edinburgh Castle.
The St Andrews University Tartan design is based on two distinctive patterns, the first is the tartan of the Kennedy clan and the second is the Earl of St Andrews. Colours are green for the golf courses, gold for the golden sand of the beaches and blue for the sea. There is not a tartan for every name, even though that name may be Scottish. There are tartans for the Scottish Clans and for some lowland families and for geographical districts. Traditionally people wear the tartan (if any) which relates to their surname. If there is no appropriate name tartan, you can search for a district tartan connected to the area where your ancestors lived.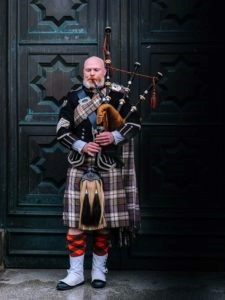 Begin by searching the Tartan Register for your surname, using the quick tartan search box on the homepage. If there are no results for your name, think about alternative spellings and search for those. If you are still unsuccessful then there may not be a tartan for your name.