Things to see and do
History, the arts, food & drink, the great outdoors and more...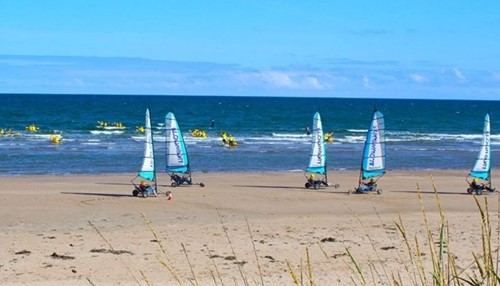 The beach activities experts Blown Away have made St Andrews' West Sands beach their home for several years now, and provide a wide range of experiences for all ages and abilities. With everything from land yachting, to surfing, to paddle boarding, this Visit Scotland 5 star rated provider should be at the top of your list if you love an outdoor adventure.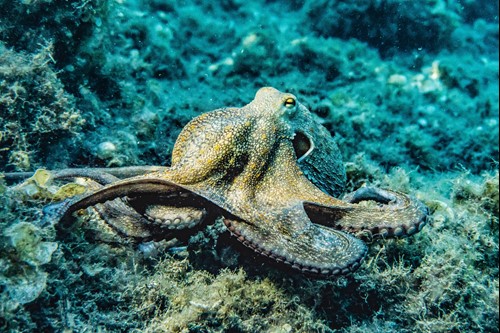 The St Andrews Aquarium is a must-visit for any nature enthusiast. As well as creatures of the deep, you can see penguins, marmosets, crocodiles and scorpions! Daily 10am-5pm.
This unassuming little building is just the tip of a very mysterious iceberg. Venture below to explore the 24,000 sq feet that served as an underground nuclear command centre during the Cold War! Scotland's Secret Bunker is open daily from 1st February, if you dare...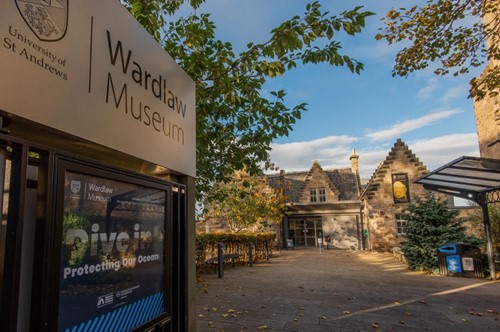 St Andrews is Scotland's oldest university and has been at the forefront of learning and research in our nation for over 600 years. After all those centuries it's hardly surprising that they've built up an incredible archive of treasures, which can be marveled at across the four themed galleries of The Wardlaw Museum.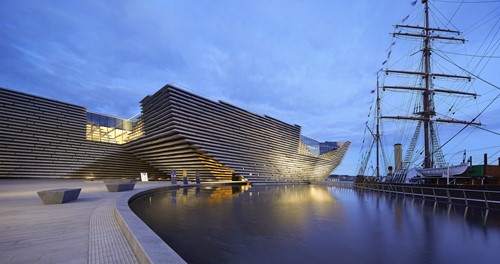 Part of an ambitious 30 year project to revitalise Dundee's waterfront, V&A Dundee has already attracted over a million visitors since it opened. Plan a trip to see one of the museum's large-scale exhibitions, or simply take a walk around the building to admire it's astonishing architecture.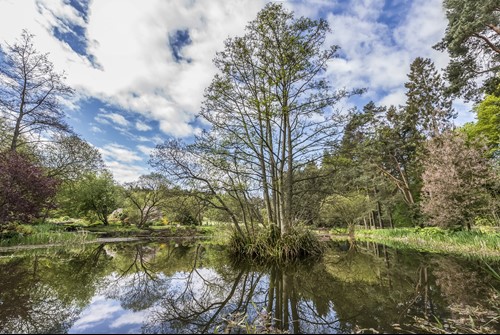 You know how much we love beautiful gardens! The St Andrews Botanic Garden is both fascinating and relaxing in equal measure, and is just five minute's drive from Rufflets. Open daily March-December (weekends only in January and February).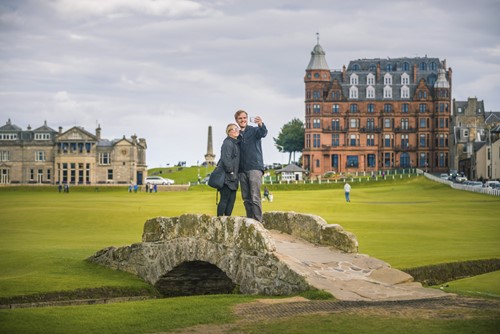 St Andrews is at the very heart of the golfing world and is a bucket list destination for players and tourists alike. Aside from the possibility of stepping onto the hallowed Old Course, the history of the game and the evolution of centuries-old courses fascinates thousands of visitors every year.
For keen historians, a visit to the R&A World Golf Museum will provide hours of fascinating insight into the ancient game of golf, and a wander through the grounds of St Andrews Cathedral reveals the final resting places of some true golfing pioneers.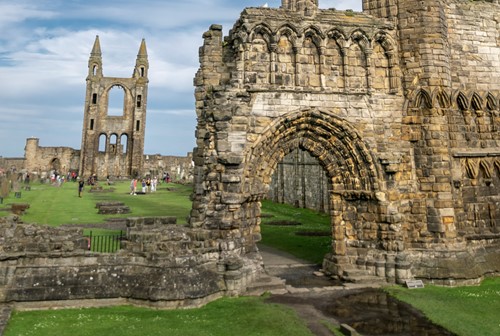 St Andrews Cathedral is one of the most prominent visitor attractions in the town.  A century of construction on Scotland's largest ever church began in 1158, and it retained it's status as the largest building in the country for over 700 years.  The Cathedral's graveyard is full of headstones bearing the names of famous sons and daughters of St Andrews, and the steep climb up St Rule's Tower is well worth the effort to take in the stunning view.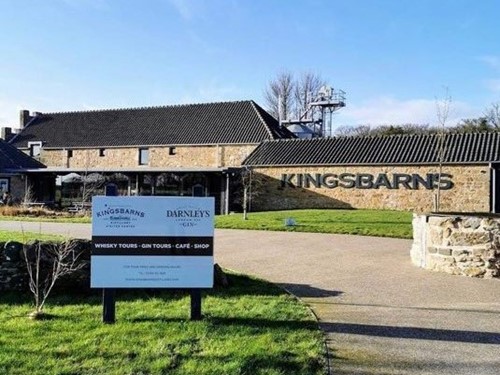 Five star visitor experience Kingsbarns Distillery is one of Scotland's youngest producers of malt whisky.  The wait for the first bottle has been a long one, and the Wemyss family have filled the time productively, turning out the popular and highly-acclaimed Darnley's Gin range.  Set in an idyllic landscape within easy reach of St Andrews, a distillery tour and tasting will be a highlight of any spirit enthusiast's trip.