1924 - 2024
How we're marking a century-long journey
In 1924, Rufflets house and formal garden were created. Now, as we near our 100 year anniversary, work is in full swing to reinvigorate the garden's original design.
LET IN THE LIGHT

In January 2021, we started our exciting new Centenary Garden Project by rediscovering and cleaning up the original garden formal lines, beautiful stone walls and plantings. This involved removing many overcrowded garden spaces and a mass ivy stone walls and trees. Our early aim was to allow seasonal light back into the garden and expose Rufflets' beautiful stone walls. 
The cleanup process uncluttered many of our majestic trees that were planted when the Rufflets House was built. These include two Cedrus atlantica Glauca (Blue Atlas Ceder) and Fagus sylvatica f. purpurea (Copper Beech).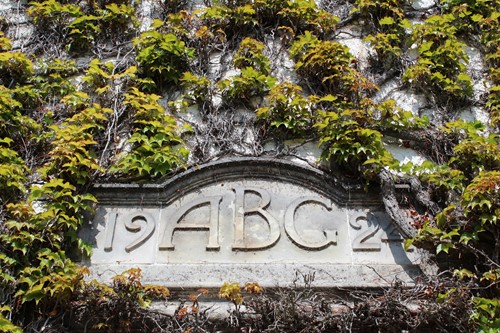 Going wild
Before newly designed herbaceous beds and formal spaces can be designed and installed, the drainage and soil of the garden need to be improved. The many beds of wildflowers mark many of the areas under renewal in preparation for our centenary celebrations in 2024.
Replenishing
Our famous south-facing formal garden needs renewal, as many original plantings are past their best and need replacement. Our new design preserves the actual fabric and spirit of the Rufflets story and captures our theme of health and happiness.
Planting
We intend to re-use many of the plants uprooted during our winter and spring cleanup, either in our new cutting garden or in new herbaceous beds. Many new shrubs or perennials will be grown from seed in our kitchen garden to increase homegrown garden plantings and our new garden farm shop.